SMASHULA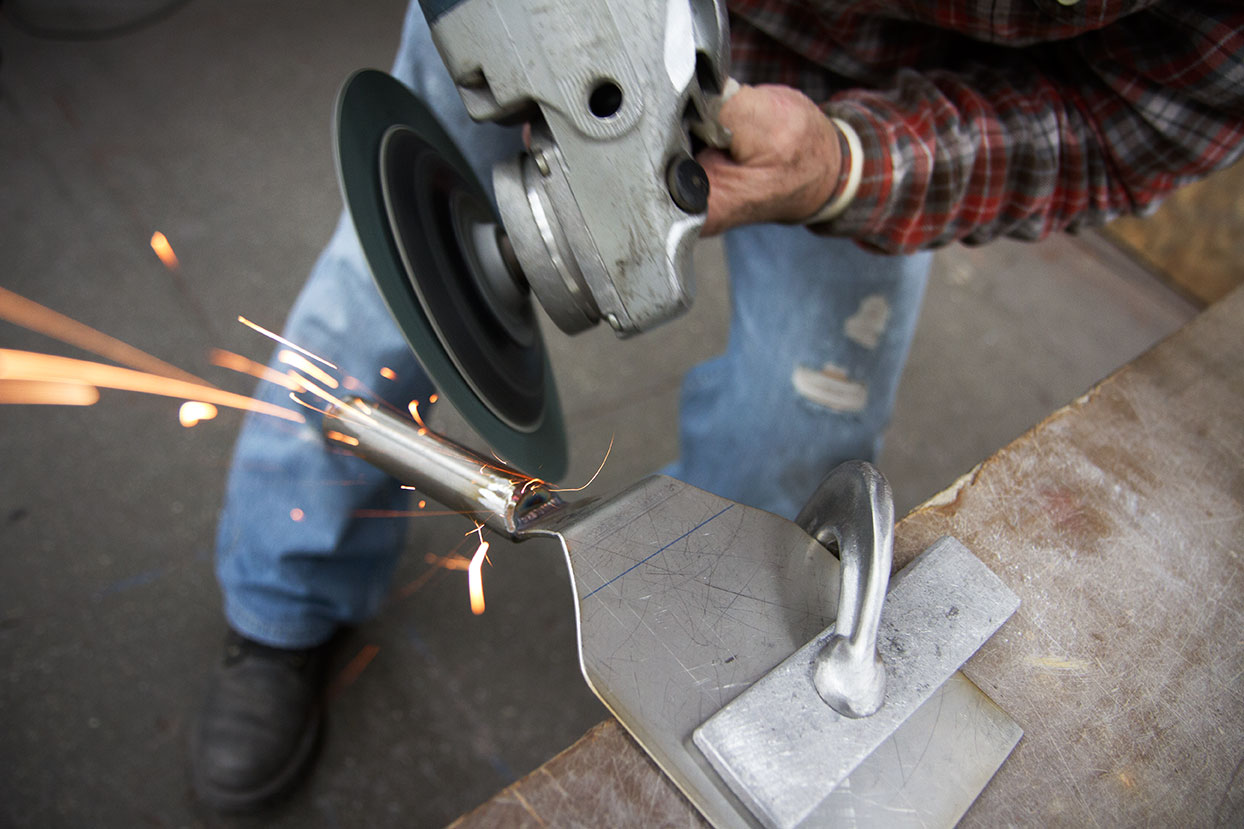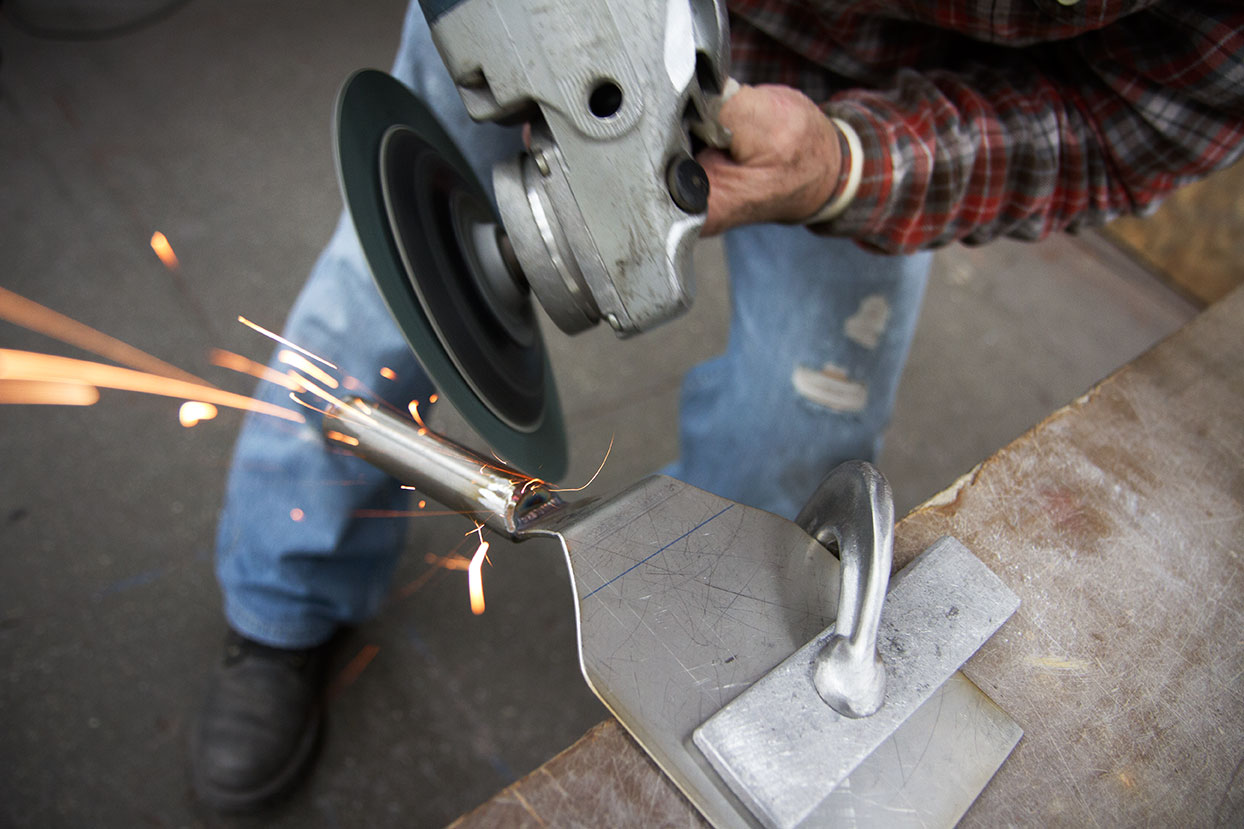 sold out
SMASHULA
Everyone who has held Smashula in their hands has had the same reaction - "Wow." That's because this bespoke spatula is impressive to say the least. It weighs in at around 1 pound, which is over a half-pound more than the heaviest spatula of its dimensions on the market. It is handmade in Brooklyn, NY from 12-gauge stainless steel and its rounded handle makes gripping easier. Smashula measures 11.75 inches long with a 4.25 Inch blade width.
This spatula has one basic purpose - to effectively and easily press balls of ground beef in a 'smash' style on a griddle or flattop, a process that goes back to the dawn of burger history. Whether you've smashed thousands of burgers, or only 5 this week, you know how important a stiff one can be.
The first 12 Smashulas offered in Feb 2018 sold out in just a few hours, from a single announcement on Instagram stories. Subsequent rounds have sold nearly as fast as we list them.. We are currently on hold, dealing with production issues. We will make an announcement as soon as things are sorted out. To be one of the first to obtain the next round of Smashula please email us at smashula@overeasyfilms.com. We've started a waiting list.
Each Smashula is acid-etched with a unique serial number and your name, and it's shipped in a custom-made red velvet pouch. Your Smashula immediately becomes an heirloom to pass on to generations of burger lovers. This is more than just another spatula.
Smashula is the only burger spatula you will ever need when smashing burgers. George Motz makes thousands of burgers a year at events around the world and it has transformed the way he works.
Smashula is the brainchild of America's Hamburger Expert George Motz and Chef William Shear and is the result of many hours of design and testing.
><><><><><><><><><><><><><
The Fine Print - Due to the personalized nature of Smashula, except in the event of manufacturer defect, all sales are final. Production time can exceed 4 weeks.
Each Smashula is shipped with an optional tight-fitting black rubber BMX grip (recommended for commercial/heavy use). The grip is difficult to slip onto the handle, but you'll need that tight fit for serious smash action. Your Smashula comes with instruction on how to put on the grip.
International flat rate shipping is now available to most parts of the world.
NEW- If you have a logo you'd like to see on your Smashula instead of an inscription please send us an eps file in black line art and we will try to accommodate your request.
[NOTE - The Smashula pictured in action (#000) was the original prototype and is owned by George. The edges of your Smashula will look more like the others pictured, with a steeper bevel]